CREATIVE IDEAS
PROFESSIONAL STAFF
SENSATIONAL FOOD
CORPORATE CATERING
_
We bring a sense of style and logistical know-how to a wide range of corporate events, whether client receptions, dinners, press days or fashion events. The team is adept at working with your brand identity and creating an event that is a clear reflection of your goals and target audience.
PRIVATE CATERING
_
We have been lucky enough to contribute to countless special celebrations, whether birthdays, anniversaries or just gatherings of friends. Each event is special to us and we bring the same sense of fun, creativity and imagination to everything we do.
WEDDINGS
_
Whether you want an elegant Champagne reception with chic canapés, a refined three course sit down dinner, a welcoming buffet with all the trimmings, friendly bowl food, or a combination of all of the above, we will work with you to create your perfect menu.
E V E N T D E S I G N
We pride ourselves in our meticulous planning and believe that little things will make big things happen, that is why we offer a wide range of support services to compliment your event.
Our team have a little black book of industry friends and would be very happy to share ideas in venue sourcing, wedding planners, marquees and temporary structures, entertainment, floristry, production and other fine event details.
VOTED ONE OF THE UK'S BEST CATERERS IN THE TATLER PARTY GUIDE FOR 3 CONSECUTIVE YEARS
A B O U T
Founded by Hattie Mauleverer-Jones, TopHat has been established since 2007.
The business has flourished and grown into a luxury boutique caterer; recognised as one of the UK's best caterers in Tatler's party guide as well as Vogue and the Evening Standard.
Delivering sensational food to corporate events, weddings and private parties in London and the UK. With an eye for detail and love for fabulous food, TopHat has created a reputation over the last ten years for delivering phenomenal events and impeccable service with an added personal touch.
TopHat strive to achieve excellence, aiming to always use seasonal ingredients locally sourced from independent suppliers.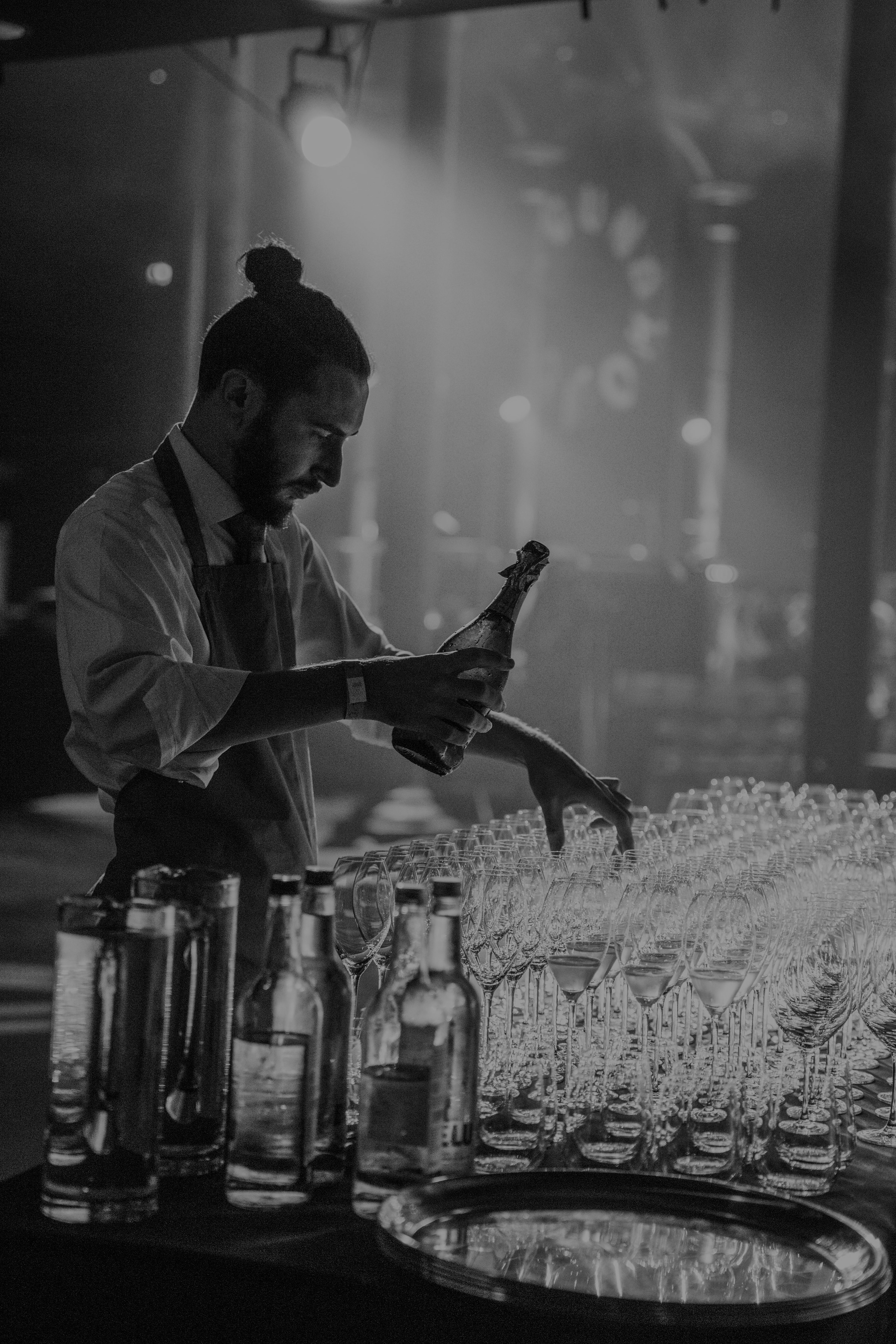 M E E T T H E T E A M
____
HATTIE MAULEVERER
Managing Director
ROYA NATHWANI
Director of Events
GARY FARQUHARSON
Head Chef
SINÉAD AllAN
Financial Controller

BRUCE MAULEVERER
Financial Director
MORGAN SHEARER
Event Coordinator
LENNARD SILLEVIS
Logistics Manager
C O N T A C T U S
_
Send us your enquiry or request a quote,
we'll be delighted to review it and get in touch.
TOPHAT
Unit 1, Heliport Industrial Estate,
Lombard Road,
Battersea,
SW11 3SS